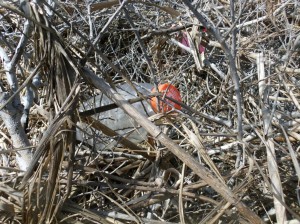 WOUNDED NATURE PRIVACY STATEMENT
Your privacy is important to Wounded Nature. This privacy statement provides information about the personal information that Wounded Nature collects, and the ways in which Wounded Nature uses that personal information.
Personal information collection
Wounded Nature may collect and use the following kinds of personal information:
Information that users provide through optional, voluntary submissions. These are voluntary submissions to receive our electronic newsletters, donate, become a member, to participate in our message boards or forums, to email a friend, and from participation in polls and surveys:

Information Wounded Nature gathers through aggregated tracking information derived mainly by tallying page views throughout our sites. This information allows us to better tailor our content to readers' needs and to help our advertisers and sponsors better understand the demographics of our audience. Because Wounded Nature derives some of its revenue from sponsorships and advertising, providing such aggregated demographic data is essential. Under no circumstances does Wounded Nature divulge any information about an individual user to a third party.
Using personal information
Wounded Nature may use your personal information to:
Administer this website;
Personalize the website for you;
Enable your access to and use of the website services;
Publish information about you on the website (forums only with your permission);
Send to you products that you purchase;
Supply to you services that you purchase;
Send you statements and invoices;
Collect payments from you; and
Send you marketing communications.
Where Wounded Nature discloses your personal information to its agents or sub-contractors for these purposes, the agent or sub-contractor in question will be obligated to use that personal information in accordance with the terms of this privacy statement.
In addition to the disclosures reasonably necessary for the purposes identified elsewhere above, Wounded Nature may disclose your personal information to the extent that it is required to do so by law, in connection with any legal proceedings or prospective legal proceedings, and in order to establish, exercise or defend its legal rights.
Securing your data
Wounded Nature will take reasonable technical and organizational precautions to prevent the loss, misuse or alteration of your personal information.
Wounded Nature will store all the personal information you provide on its secure servers.
Information relating to electronic transactions entered into via this website will be protected by encryption technology.
Cross-border data transfers
Information that Wounded Nature collects may be stored and processed in and transferred between any of the countries in which Wounded Nature operates to enable the use of the information in accordance with this privacy policy.
In addition, personal information that you submit for publication on the website will be published on the internet and may be available around the world.
You agree to such cross-border transfers of personal information.
Children
Consistent with the Federal Children's Online Privacy Protection Act of 1998 (COPPA), we will never knowingly request personally identifiable information from anyone under the age of 13 without requesting parental consent.
Links to other websites
Our website may contain links to other websites of interest. However, once you have used these links to leave our site, you should note that we do not have any control over that other website. Therefore, we cannot be responsible for the protection and privacy of any information which you provide whilst visiting such sites and such sites are not governed by this privacy statement. You should exercise caution and look at the privacy statement applicable to the website in question.
Contact Wounded Nature
If you have any questions about this privacy policy or Wounded Nature's treatment of your personal information, please write to rudy@WoundedNature.org.
Updating this statement
Wounded Nature may update this privacy policy by posting a new version on this website.
You should check this page occasionally to ensure you are familiar with any changes.
Photo: Gatorade bottle with attached cap and washed off label among high tide debris. Taken by Rudy Socha.