Wounded Nature – Working Veterans is always on the lookout for new board members who can help raise the money necessary to carry out our mission.
If interested, please send an email to rudy@woundednature.org.
BOARD MEMBERS
Lawrence Coons, Board Member
Lawrence is a B2B business development/client acquisition pro. Since relocating to Charleston he has joined the David M. Gilston Insurance Agency as an employee benefits consultant. He specializes in bringing alternative and cutting edge insurance solutions to market.
Prior to coming to Charleston, Lawrence worked for a niche health insurance carrier in Columbus, Ohio as a sales director for the southeast region.
Lawrence led teams for the Walk to End Alzheimer's in both Columbus and Dayton and spearheaded the fundraising efforts for those teams.
Lawrence earned his B.A. from Wright State University in 2013. In his free time, he enjoys exploring and learning about his new city, hiking, biking, and golfing.
He can be reached at: lc6591@gmail.com
Taylor James Emry, MA, Board Chairman – Board of Directors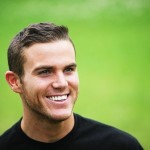 Taylor is a client acquisition expert and owner of Stunning Digital. In his time as owner/operator of the Mount Pleasant based digital marketing agency he has focused on helping local businesses use Facebook Ads and other location based lead generation efforts to successfully market their services and earn new customers.
Prior to helping local business owners, Taylor used his market research and digital marketing experience to launch and grow LZR Labs, an online-based nutraceutical company.
Taylor earned his B.A. from the University of South Carolina in 2013 and his M.A. in 2015.
Taylor is passionate about preserving and restoring the local ecosystem in the Charleston Area.  Having grown up on the Isle of Palms, a barrier island off the coast of Mount Pleasant, he  is especially concerned with lingering debris from tropical storms and hurricanes.
In his free time Taylor enjoys boating, reading, and exploring Charleston.
You can reach Taylor at: iopemry@gmail.com
Gray Jones, Secretary – Board of Directors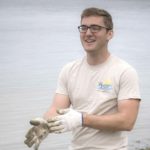 Gray is an accountant for AmWINS Group, the largest wholesale distributor supporting retail brokers and specialty insurance needs.
Gray grew up in Murrels Inlet, SC and currently resides in Charlotte, NC.  He travels to the coast whenever the opportunity presents itself to participate in coastal cleanups with Wounded Nature – Working Veterans.
He obtained a B.S. and M.S. from Coastal Carolina University, in Accounting and Information Systems, respectively. Gray plays tennis multiple times per week and follows the professional game extensively. He enjoys accumulating airline miles and travels as often as possible.
Gray's board term expires August, 2019.  You can reach Gray at grayjones6@gmail.com.
Tom Hargett, Board Member
Tom recently relocated to Charleston from the Washington DC area, where for the last several years he has focused on selling technology solutions to the public sector.  He has worked with small companies and startups trying to land accounts in the federal and public sector markets.  He has also worked at a larger company or two that have significant DC operations.
Prior to landing in DC, Tom worked for Dish Network in various sales and management roles, where his tenure took him to Denver, Charlotte and the Washington area.
Some other non-profits Tom has worked with and supported are:  The Carolina Raptor Center, The Nutter Run, The National Kidney Foundation, and The Red Cross.  As a newer resident he is enjoying investigating the robust restaurant options in Charleston, and hopes to re-engage his old fishing habit.
Tom is originally from NJ, a graduate of UNC-Charlotte, and happy to be back in the Carolinas.
You can reach him at:  cthargett@hotmail.com
Dr. Ingrid Russell, Vice Chairperson, Board of Directors
Dr. Ingrid S. Russell has over twenty-five years of International Finance, Accounting and
Auditing experience. She has worked in leading multinational companies such as United Technology and Hewlett Packard in senior positions such as Controller, Director of Finance and Chief Finance Officer. She had completed international assignments in Brazil, England, and the Netherlands. In addition, she was involved in organizing her companies' mergers, acquisitions, and joint ventures in Germany, Japan, Spain, and the United States. She has also set up a manufacturing facility in China and the United States. Dr. Russell has built a reputable track record in developing and directing talented and highly motivated teams focused on tangible goal achievement through fundamental basics and solution oriented approaches.

Dr. Russell completed her Bachelor of Science degrees in Economics and Finance from Bentley University, She completed her Masters of Business Administration in Business Administration from Western New England University and is in the process of completing her Doctor of Business Administration with a concentration in Accounting and Finance from Trident University. You can reach Ingrid at: irussell2168@gmail.com
Adrian Sawczuk, Member, Board of Directors
Adrian's background is in business strategy and operations performance improvement. He leads JW Aluminum's Supply Chain group, focused on Procurement, Demand Planning and Logistics. Prior to JW, Adrian headed Operations for an Atlanta based game distributor, with responsibility Procurement, IT, and Operations of 10 warehouses nationally. Adrian has also worked at Alvarez &  Marsal, as well as Accenture, helping companies improve their performance, across multiple industries and functional areas, with a focus on strategy, supply chain, manufacturing, profitability improvement
In addition to management consulting and his executive operations roles, Adrian has been involved in several entrepreneurial ventures, including speculative home building and telecom. He currently own and operates Low Country Yacht Charters, located in Charleston's City Marina.
Adrian has served on several non-profit boards in Atlanta, and has led several consulting projects helping non-profits. He also served on the board of Community Consulting Team (CCT), which helps non-profits by structuring and executing focused projects.
Adrian graduated from Georgetown University, where he was involved in ROTC.  After college, he spent several years on Active Duty with the Army – as an Artillery officer and then a Signal Officer, both in the Middle East and Germany; he was awarded a bronze Star during Operation Desert Storm. He also earned a Masters in International Relations while in Germany. After coming back from Germany, he started his consulting and business career, taking a two year pause to get an MBA from Duke.
You can reach Adrian at:  sawczuk.adrian@gmail.com
Francisco Valencia, Treasurer, Board of Directors
Francisco is responsible for supply chain operations for PepsiCo. He counts on over a decade worth of
experience in Fortune 50 corporate operations, marketing, and strategy. Francisco completed his BBA from the University of Texas and his post-graduate studies at the Stanford Graduate School of Business. Throughout his professional career, he has been involved with several non-profit organizations and is very attracted to intertwining strategic though with tangible practices to attain results. Francisco is passionate about environmental sustainability and aiming at making an impactful change with Wounded Nature.
During his free time, Francisco is an avid outdoorsman. He enjoys spending time with his family and friends.
You can reach Francisco at: Francisco.Valencia@pepsico.com
Ellen Walsh, Board Member
Ellen Walsh grew up in Columbus, Ga and moved to Charleston in 1989.  With over 30 years marketing and communications experience, she has become a seasoned marketing professional.  Ellen has solid hands on experience in all aspects of social media, website management, advertising, and public relations. Ellen enjoys getting her hands dirty and is totally hands on from the moment her client says "GO"!
Ellen is a firm believer in paying it forward and giving back to a community that has given her so much.
She is a member of and serves on the board of the Rotary Club of North Charleston Breakfast and due to become its President in 2020. She was given the prestigious "Rotarian Of the Year Award" for 2016-2017.
Ellen enjoys spending time with her family, boating, reading, and volunteering for appropriate genuine organizations.
You can reach Ellen at:  ewalsh@njwalsh.com
OPERATIONS – EXECUTIVE TEAM
Captain Rudy Socha, (USCG Licensed Boat Captain) CEO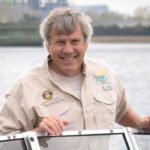 Mr. Socha has 20 plus years of management experience in launching successful companies. His launches occur on or ahead of schedule, and under budget. He is an entrepreneur capable of getting the job done.
In 1979 – 1980 Mr. Socha was hired by Nuclear Metals to clean up a massive amount of depleted uranium machine turnings. Byproducts of this cleanup included thorium and similar radioactive materials. At the time a radioactive waste clean up of this size had never been completed. With total P&L and management responsibility by Mr. Socha, this project was completed two years ahead of schedule and 2.7 million dollars under budget.
Mr. Socha has 20 plus years of assisting the Boys and Girls Clubs of Cleveland with fundraising, corporate relations, and working with underprivileged children. The last 5 years Mr. Socha served as President of the Boys and Girls Clubs Alumni Association.
In 2003, Mr. Socha and Ms. Darrow, co-authored a book titled Above & Beyond profiling 88 former Marines who are successful in the civilian world. Royalties from the book's sales were paid directly to seven Marine Corps-related non-profit organizations. Mr. Socha is also a veteran, having served with the U.S. Marine Corps.
Rudy is passionate about cleaning up rural and hard to access beaches, tidal marshes and coastlines in wildlife critical areas.  He works hard to keep Wounded Nature focused on making a REAL difference in increasing America's seafood stocks and coastal wildlife populations.   He is a USCG Licensed Boat Captain with a Master's rating.
rudy@woundednature.org Cell 440-452-1042
You can connect with Rudy on Linked In at http://www.linkedin.com/pub/rudy-socha-rudy-zandavisitor-com/14/193/123
Splash – Our Mascot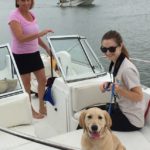 Born on December 29, 2014, Splash was donated to Wounded Nature – Working Veterans by Air Force veteran Jamie Logan.  Splash is one quarter Labrador Retriever and three quarter Golden Retriever.  Splash's veterinary care is being donated by Drs. David and Leslie Steele of Advanced Animal Care of Mount Pleasant, http://www.advancedanimalcaremp.com/index.html.
Splash is a veteran of numerous cleanups and helps to keep some of the children occupied at the shoreline on cleanups.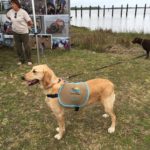 Splash has been trained to pick up plastic bottles along the high tide line on beaches.  She loves riding the boats but if given too many treats she will litter the bottom of the boat with them on the return ride.
 Please make a donation to
Wounded Nature – Working Veterans
Wounded Nature works year round to cleanup America's coastal areas.  Most of these areas can only be reached by boat and include rural beaches, tidal marshes, and high tide line collection points.  Our work results in reducing the deaths of sea turtles, dolphins, sharks and marine life.  Cleaning these wildlife habitats results in increased recreational and commercial seafood production including clams, oysters, shrimp and fish.  Boats are usually needed on our cleanups making our cleanups expensive to conduct.  Your donation can place a volunteer on the coast and help remove another cubic yard of litter and debris creating a small stretch of pristine beach and coastal area where wildlife breed and live.