Wounded Nature – Working Veterans is always on the lookout for new board members who can help raise the money necessary to carry out our mission. If interested, please send an email to rudy (at) woundednature.org.
BOARD MEMBERS
William (Bill) Hefty, Charleston Area Director, Unite US, Member – Board of Directors
Bill has over 22 years of military and civilian experience providing leadership and mentorship to personnel within Non-Profit management as well as supervision and roles within human resources, supply chain management/logistics, communications (IT), operations, and finance.  Successful record of accomplishment developing and implementing policies and procedures, cutting costs and time by streamlining all operational functions.  Dynamic problem solver with proven effective leadership, focused on team building, mentorship and employee development.
Bill is retired from the United States Marine Corps.  He entered Parris Island for training as an enlisted Marine and exited as an officer with the rank of Major.  He is proud to say that he was a Marine Corps grunt (ground warrior).
Bill is currently the Charleston area director for Unite US.  His mission at Unite US is to unite the veteran population and the local community, Military Community Connections (MCC) seeks to streamline the coordination of care through a collective impact model, facilitating partnerships between community service providers and veterans to deliver the highest standard of holistic care through meaningful services and gainful employment opportunities.
Bill's board term expires August, 2019.  You can reach Bill at heftywilliam (at) gmail.com
Taylor James Emry, MA, Member – Board of Directors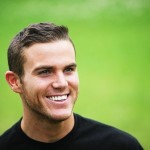 Having grown up on the Isle of Palms, Mr. Emry is passionate about preserving and restoring the local ecosystem in the Charleston Area.
He earned his M.A. from the University of South Carolina in 2015 and currently handles PR and online marketing for his web-based company The Best Practice Life.
Connect on Facebook, Twitter or by emailing him directly at james (at) thebestpracticelife.com
Gray Jones, Project Internal Auditor, Blackbaud – Member – Board of Directors
Gray recently relocated to the Charleston area after having grown up in Murrells Inlet, SC. He is in the process of obtaining his Master's degree in Information Systems from Coastal Carolina University. He plans to work in the accounting industry after graduating. Gray has fully embraced Charleston as his new home and seeks to keep America's number one city the most beautiful city in the world.
Gray's board term expires August, 2019.  You can reach Gray at grayjones6 (at) gmail.com.
Francisco Valencia, Supply Chain Operations – Pepsico, Board Member
Francisco is responsible for supply chain operations for PepsiCo. He counts on over a decade worth of
experience in Fortune 50 corporate operations, marketing, and strategy. Francisco completed his BBA from the University of Texas and his post-graduate studies at the Stanford Graduate School of Business. Throughout his professional career, he has been involved with several non-profit organizations and is very attracted to intertwining strategic though with tangible practices to attain results. Francisco is passionate about environmental sustainability and aiming at making an impactful change with Wounded Nature.
During his free time, Francisco is an avid outdoorsman. He enjoys spending time with his family and friends.
OPERATIONS – EXECUTIVE TEAM
Sharon Meier, Outreach Director
Sharon is our Outreach Director in SC and recently moved to Charleston to be close to her oldest son and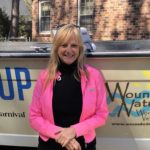 his wife who both teach at the College of Charleston. She loves the beach, boating, plays golf and her goal is to get enough boating hours to get her captain's license.
She grew up in Atlanta, Georgia and moved here from Jacksonville Florida.  She has both an active GA and FL real estate license and has been in real estate and sales for 18 years.  She also owned a business for 7 years that made a profit every year until it was sold.  This attributes to her entrepreneur attitude and ability to " think outside the box" to make a profit!
Her expertise is relationship building, excellent presentation skills, a "can do attitude", positive attitude and an infectious smile.  She is excited to put these skills to work to help find sponsors for our organization.
You can email Sharon directly at:  sharon (at) woundednature.org.
Captain Rudy Socha, (USCG Licensed Boat Captain) CEO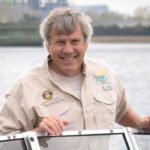 Mr. Socha has 20 plus years of management experience in launching successful companies. His launches occur on or ahead of schedule, and under budget. He is an entrepreneur capable of getting the job done.
In 1979 – 1980 Mr. Socha was hired by Nuclear Metals to clean up a massive amount of depleted uranium machine turnings. Byproducts of this cleanup included thorium and similar radioactive materials. At the time a radioactive waste clean up of this size had never been completed. With total P&L and management responsibility by Mr. Socha, this project was completed two years ahead of schedule and 2.7 million dollars under budget.
Mr. Socha has 20 plus years of assisting the Boys and Girls Clubs of Cleveland with fundraising, corporate relations, and working with underprivileged children. The last 5 years Mr. Socha served as President of the Boys and Girls Clubs Alumni Association.
In 2003, Mr. Socha and Ms. Darrow, co-authored a book titled Above & Beyond profiling 88 former Marines who are successful in the civilian world. Royalties from the book's sales were paid directly to seven Marine Corps-related non-profit organizations. Mr. Socha is also a veteran, having served with the U.S. Ma
rine Corps.
Rudy is passionate about cleaning up rural and hard to access beaches, tidal marshes and coastlines in wildlife critical areas.  He works hard to keep Wounded Nature focused on making a REAL difference in increasing America's seafood stocks and coastal wildlife populations.   He is a USCG Licensed Boat Captain with a Master's rating.
rudy(at)woundednature.org Cell 440-452-1042
You can connect with Rudy on Linked In at http://www.linkedin.com/pub/rudy-socha-rudy-zandavisitor-com/14/193/123
Captain Justin Willis, (USCG Licensed Boat Captain) Florida Director
After graduating from high school in southern Pennsylvania, Justin enlisted in the Army. Justin's Army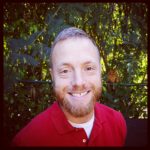 training varied from rappelling out of helicopters to learning the Arabic language. Multiple deployments gave Justin the ability to view the US military through both a peace time and combat lens. After completing his military obligation Justin worked in support of the US military and returned to Iraq and also worked in Afghanistan.
Justin graduated from the University of Maryland, Baltimore County (UMBC), with a BA in Political Science and completed studies towards a Master's degree in Public Policy. Justin's research while at UMBC includes topics such as Veteran Suicide, Ethics in Technology, and Urban Problems and Policy Analysis in Baltimore, more specifically 'Landfill Diversion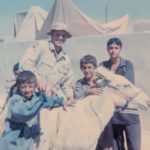 and Waste Reduction.'
Justin is a Lifetime Member at the VFW, has been certified to provide Mental Health First Aid to community members, and remains committed to preserving the environment for his children's generation and beyond. He enjoys the camaraderie and remains involved with both the military and veterans organizations. Lastly, Justin has used remaining GI Bill benefits to complete training and schooling to become a USCG Licensed Boat Captain.
To reach Justin directly, you can email him at justin (at) woundednature.org.
Splash – Our Mascot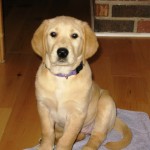 Born on December 29, 2014, Splash was donated to Wounded Nature – Working Veterans by Air Force veteran Jamie Logan.  Splash is one quarter Labrador Retriever and three quarter Golden Retriever.  Splash's veterinary care is being donated by Drs. David and Leslie Steele of Advanced Animal Care of Mount Pleasant, http://www.advancedanimalcaremp.com/index.html.  Over the next few months Splash will be learning manners and being trained in the basics of being a companion/service dog.  She is a great addition to our team.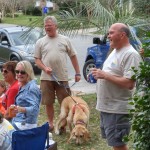 Wounded Nature works year round to cleanup America's coastal areas.  Most of these areas can only be reached by boat and include rural beaches, tidal marshes, and high tide line collection points.  Our work results in reducing the deaths of sea turtles, dolphins, sharks and marine life.  Cleaning these wildlife habitats results in increased recreational and commercial seafood production including clams, oysters, shrimp and fish.  Boats are usually needed on our cleanups making our cleanups expensive to conduct.  Your donation can place a volunteer on the coast and help remove another cubic yard of litter and debris creating a small stretch of pristine beach and coastal area where wildlife breed and live.