Kimberly Hood, Major, US Air Force Reserves – Member – Board of Directors
Kimberly has over 14 years of experience in the US military managing projects as well as people. She is a Public Health officer in the Air Force Reserves, versed in the effects of and response to environmental and natural disasters. Her professional experience extends into regulatory compliance for research, civilian and military facilities; writing protocol guidelines, program development; and implementation of standards. She has collaborated with multiple non-profit organizations for marketing, fund-raising, and concept development activities. Kimberly is also a certified therapeutic horseback riding instructor and has worked with the Horses for Heroes program
through one of the Charleston area therapeutic centers. Having completed her Master's degree at The Citadel, Kimberly remains well connected to the veteran community in the Charleston area.
Kimberly has a passion for helping veterans, as she has a strong family history in the military. Her mutual passions for helping veterans and for environmental awareness have come together in Wounded Nature-Working Veterans. Kimberly currently performs contract marketing, public relations, and training for companies in the greater Charleston area.
Kimberly is a veteran of Wounded Nature's coastal cleanups.  Kim and her daughters have been actively involved in SC sea turtle program.  Because of Kim's family's commitment to sea turtles they have worked hard to return rural beaches to their original pristine condition.
Kimberly's board term expires August, 2015.  You can reach Kimberly at 04kimber (at) gmail.com.
Hal Clinton, Homeric Partners, LLC, member – Board of Directors
Mr. William H. Clinton has over 35 years experience in the application of computer technology to improve support for business processes for a broad range of clients primarily in the federal sector. He has held executive management positions in several tier one system integrators, including Northrop Grumman Enterprise Technology and General Dynamics Information Technology, where he had P&L responsibility for multiple support programs, with a total run rate of over $30 million per year. His experience includes large, complex application development programs, using design and development techniques from Waterfall through Agile. Additionally, he has provided operational support for established programs often requiring 24/7/365 staffing.  His experience in computer security includes risk assessment and mitigation planning.  Mr. Clinton has been a leader in the pursuit of new business throughout his career. He has served as business development lead, pursuit manager, capture manager, and proposal manager, along with numerous other services for a number of new business and re-compete proposal efforts that proved successful.
Mr. Clinton served as an officer in the U.S. Army and is a Vietnam veteran, as well as a Life Member of the Veterans of Foreign Wars. His volunteer activities include regular fundraising for Habitat for Humanity in Montgomery County, Maryland. He also participated in the volunteer activities of Decorate- A-Vet.  Mr. Clinton earned a BA degree in Economics from Wofford College, with minors in Political Science and Accounting. Additionally, he has an MS in Systems Management from Florida Institute of Technology with a concentration in Information Systems.
Hal has a vast amount of coastal experience but yet on his first Wounded Nature cleanup he was surprised by the volume of trash and litter hidden at ground level behind the marsh grass.  He has a hands-on understanding of what it will take to return America's rural beaches and tidal coast lines to their original pristine condition.
Hal's board term expires August, 2018.  You can reach Hal at hal.clinton (at) comcast.net
Carolyn Darrow, President, Development and Administration
Ms. Darrow has twenty-plus years of operations and administrative management experience. Her greatest strengths are relationship building, training and administrative management. She has been involved in the administrative responsibilities for two startup companies. She is most recently hired to handle the turnaround of a financially troubled assisted living facility.
She has focused on developing vendor and customer relations, purchasing, financial reporting, presentations, regulatory requirements on the local, state and federal level, and administrative operations including software installations and upgrades.
Ms. Darrow has been on the Board of Directors for the Habitat for Humanity, and is now on a Chamber of Commerce Board. Early in Ms. Darrow's career, she did extensive hospital nursing, followed by years as a nurse educator. She has a Bachelor of Science in nursing from the University of Rhode Island and a Masters in Library Science from the Syracuse University's School of Information Studies. She is the proud mother of four including two Coast Guard veterans.
Carolyn lives on the South coast of Lake Erie, has boated all of the Great Lakes and is intimately familiar with litter and debris issues on the Great lakes.
You can reach Carolyn at wwcbd(at)hotmail.com
Matt Lipkin, ISO Industries – Treasurer – Board of Directors
Matt Lipkin has more than 20 years of maritime executive and entrepreneurial experience. Matt's industry experience includes energy and fuels, wastewater reclamation, tugs and towing, and general maritime shipping. Matt has served as President, CEO, Investor, Owner, and advisor within these companies. Under Matt's guidance, his companies have grown in revenue and made inroads into adjacent market areas allowing for maximum use for each the company's vessels.
Matt is currently serving as a senior contract executive with ISO industries, LLC www.isoindustries.com in Norfolk, VA. He is currently working with the company's business partners to plan and compensate for changing market conditions and ensure adequate equipment and people to support continuing operations.
Matt's board term expires August, 2015.  You can contact Matt at  mlipkin(at)isoindustries.com
David Avellar Neblett, Perry Neblett P.A – Secretary – Board of Directors
David Avellar Neblett, Esq., is a founding partner of Perry Neblett P.A. www.PerryNeblett.com where he focuses on admiralty litigation and first party insurance claims.
David Avellar Neblett earned a degree in the Marine Sciences from the University of Miami, and a J. D. in law from the University of Miami School of Law with special emphasis in maritime law. Mr. Neblett was the Admiral of the Maritime Law Society for two years, the Vice President of the Environmental Law Society for one year. Mr. Neblett is very active in the legal community via his active participation and lecturing with many national and local organizations and through his studies and work at the University of Miami School of Law, and RSMAS "University of Miami's Marine Science Graduate School."
Mr. Neblett is a former treasurer and board member of the Miami Yacht Club and Shake-A-Leg Miami.  In addition to being actively involved with the Miami Yacht Club and Shake-A-Leg Miami, he is also involved with the Maritime Law Association of the United States, the Maritime Law Society, the Marine Council, the Southeastern Admiralty Law Institute, the Dade County Bar, the Coral Gables Bar, the Florida Bar, the Marine Industries Association of South Florida and the Propeller Club.
Mr. Neblett is an avid, fisherman, scuba diver and sailor.   In 2010 he fished thirteen fishing tournaments, placed in four and caught the largest fish in two.  In addition to his love of fishing and boating, Mr. Neblett helped arrange, sponsor and fished a number of tournaments for non-profit organizations to raise money and awareness for causes from ovarian cancer to boating safety.
Mr. Neblett is admitted to practice law in Florida State Courts, the Southern, Middle, and Northern Districts of the United States District Courts of Florida, and is also admitted to litigate in the Eleventh Circuit Court of Appeals and on a pro hoc status in South Carolina, Georgia and Oklahoma.
David's board term expires August, 2015.  You can contact David at:  david(at)perryneblett.com
Rudy Socha, CEO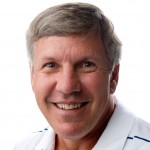 Mr. Socha has 20 plus years of management experience in launching successful companies. His launches occur on or ahead of schedule, and under budget. He is an entrepreneur capable of getting the job done.
In 1979 – 1980 Mr. Socha was hired by Nuclear Metals to clean up a massive amount of depleted uranium machine turnings. Byproducts of this cleanup included thorium and similar radioactive materials. At the time a radioactive waste clean up of this size had never been completed. With total P&L and management responsibility by Mr. Socha, this project was completed two years ahead of schedule and 2.7 million dollars under budget.
Mr. Socha has 20 plus years of assisting the Boys and Girls Clubs of Cleveland with fundraising, corporate relations, and working with underprivileged children. The last 5 years Mr. Socha served as President of the Boys and Girls Clubs Alumni Association.
In 2003, Mr. Socha and Ms. Darrow, co-authored a book titled Above & Beyond profiling 88 former Marines who are successful in the civilian world. Royalties from the book's sales were paid directly to seven Marine Corps-related non-profit organizations. Mr. Socha is also a veteran, having served with the U.S. Marine Corps.
Rudy is passionate about cleaning up rural and hard to access beaches, tidal marshes and coastlines in wildlife critical areas.  He works hard to keep Wounded Nature focused on making a REAL difference in increasing America's seafood stocks and coastal wildlife populations.
rudy(at)woundednature.org Cell 440-452-1042
You can connect with Rudy on Linked In at http://www.linkedin.com/pub/rudy-socha-rudy-zandavisitor-com/14/193/123
Jeff Stevenson, Google – Vice Chairman – Board of Directors
Jeff is Google's Global Hardware Operations Deployments Program Manager.  Jeff graduated from The Citadel in 1991 with a BS in Mathematics as a member of the first Honors Program class.  He went into the US Navy in the Nuclear Engineer program and served on Nuclear Attack Submarines.  After becoming qualified as an Engineer, Jeff completed his active duty time at the Naval Leader Training Unit as an instructor and IT Officer.
From the Navy, Jeff went to become a Navy Civilian at SPAWAR Systems Center Charleston where he worked on various Navy and Intelligence Community Projects as a Project Engineer.  After 9/11, Jeff moved to working with the FBI as a Project Engineer/Manager.  After 6 years with the
FBI, he chose to leave the Public sector and join Google www.google.com as the Data Center Program Manager for the Carolinas.  Currently, Jeff works as Google's Hardware Operations Deployments Program Manager overseeing changes to Google's production hardware globally.
Jeff takes great pleasure in being actively involved in SC and the Low Country.  His is a member of the Board of Directors for the Governor's School for Science and Mathematics, the Citadel and College of Charleston's Joint Industry Advisory Board, Advisory member of the Low Country STEM center of excellence, and the Berkley County School District Improvement Committee.
In his free time, Jeff enjoys being a father to three boys and is active with the Boy Scouts, Mensa, American Legion, and the Charleston Police Pipes and Drums.
Jeff's board term expires August, 2015.  You can reach Jeff at:  jcstevenson(at)gmail.com
James Weckbacher, Contract Artist, Volunteer,
James Weckbacher has been influenced by art all of his life.  His Father is a professional artist and encouraged James' talents at a young age.  With a natural talent for drawing and a love of movies, James began a career as a storyboard artist and illustrator for film and television.  He also is a caricature artist and photographer.  Many of his works are inspired by nature and animals.  Drawing and taking photos at the nearby zoo is a favorite pastime.  An avid cyclist as well, James spends much time on the Cuyahoga Valley Towpath where he photographs the local sites.  A proponent of nature and it's resources, James literally "draws" his inspiration from the environment.
James designed Wounded Nature – Working Veteran's logo and served as an interim board members until a permanent board was seated.
James's website can be found at www.wexpix.net and his email address is xntrixone(at)yahoo.com.
Louis A. Winoski, Homeric Partners, LLC, Chairman – Board of Directors
Mr. Lou Winoski is the Managing Partner of Homeric Partners, LLC, www.homericllc.com a consulting firm providing business development, execution and risk mitigation services to the aerospace industry. A seasoned leader with 31 years of executive experience across a broad range of leadership positions including CEO, President, Managing Director, Chairman and board member of a variety of manufacturing and aerospace design concerns in the US, Canada, and Europe. His expertise spans vision and strategy development and deployment, business development, fund raising, mergers and acquisitions, integration of diverse entities, operations, and supply chain optimization.
Mr. Winoski also serves on the board of TechPrecision Corporation (TPCS:OB), a publicly owned precision manufacturer of large scale metallic products for the defense, aerospace, energy, commercial and medical industries. He is a former Airborne Ranger officer in the US Army and is a graduate of the Pennsylvania State University with a degree in Industrial and Systems Management Engineering.
Lou is a veteran of numerous Wounded Nature coastal cleanups.  As board chairman his primary goal is to cleanup all of our rural coastal areas and beaches restoring them to their original pristine condition.  He is always on the lookout for new board members who can help raise the money necessary to carry out our mission.
Lou's board term expires August, 2015.  You can reach Lou at:  LWinoski (at) homericllc.com.
William (Bill) Hunnell, The Mission Continues Fellow, Volunteer
 William (Bill) Hunnell is retired from Active Duty with service in the US Marine Corps and the South Carolina Army National Guard.   Through his service he participated in Operations Desert Storm and Desert Shield along with deployments to the Far East and other parts of the globe. Between periods of Active Duty William served in Law Enforcement in the communities he resided in for approximately 10 years.  He is currently a full-time student at Charleston Southern University pursuing a BS Degr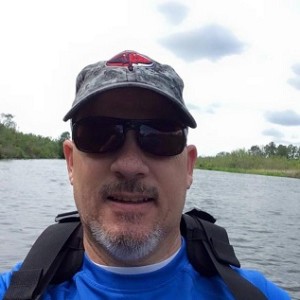 ee in Health Promotion.
William has a passion for serving the community and for making a meaningful impact on the lives of those in his community. He has participated in volunteer efforts at Wounded Nature and previously in the Beaufort and Greenwood County areas.
Splash – Our Mascot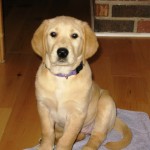 Born on December 29, 2014, Splash was donated to Wounded Nature – Working Veterans by Air Force veteran Jamie Logan.  Splash is one quarter Labrador Retriever and three quarter Golden Retriever.  Splash's veterinary care is being donated by Drs. David and Leslie Steele of Advanced Animal Care of Mount Pleasant, http://www.advancedanimalcaremp.com/index.html.  Over the next few months Splash will be learning manners and being trained in the basics of being a companion/service dog.  She is a great addition to our team.
Wounded Nature works year round to cleanup America's coastal areas.  Most of these areas can only be reached by boat and include rural beaches, tidal marshes, and high tide line collection points.  Our work results in reducing the deaths of sea turtles, dolphins, sharks and marine life.  Cleaning these wildlife habitats results in increased recreational and commercial seafood production including clams, oysters, shrimp and fish.  Boats are usually needed on our cleanups making our cleanups expensive to conduct.  Your donation can place a volunteer on the coast and help remove another cubic yard of litter and debris creating a small stretch of pristine beach and coastal area where wildlife breed and live.