Wounded Nature—Working Veterans Board Meeting
Saturday, March 24, 2012, 8:00 AM
at
Bush Law Group, PC
3 Broad Street
Charleston, SC 29401
Present: Kimberly Bush            Absent: John Dillard
Richard Bush                                                  Matt Lipkin
Jeff Stevenson                                                Stacy Pearsall
Rudy Socha                                                      David Neblett
Carolyn Darrow                                              Kevin Sullivan
By phone: Jeremy Cage
                      Lee Kelley
The meeting was called to order by Rudy Socha. A conference call was set up for those unable to attend. Charleston, SC is the home port of Wounded Nature—Working Veterans.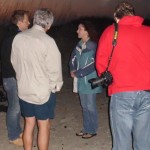 The Friday evening "Meet and Greet" was held at The Citadel , Mark Clark Hall, Rm #230(171 Moultrie St., Charleston) 4:30PM-6:30PM. Beverages and appetizers were served.
Main agenda items:
New Board Members
Boat Sponsorships
Finances
New Board Members
Jenny Bush is with Cummins, Inc. and is the General Manager for Commercial Marine Business located in Charleston, SC.
Jared Slovan, DDS, is a Cosmetic Dentist in the Charleston area. He has always had a keen interest in everything outdoors.
Both board candidates were presented and approved.
Boat Sponsorships
We need $1.4 million per boat sponsorship.
Since the "Fox and Friends" Sunday morning broadcast earlier in March, there has been increased interest in WNWV.
Rudy is talking with several retailers regarding register donations at the checkout with collections used for boat sponsorship. Other large companies such as Walmart and grocery chains could be approached for the same type of donation. This giving plan could be a win/win for WNWV and the retail partner. Jeremy suggested we check out company websites to find their "hot points" regarding their mission for possible sponsorship interest, and maybe target regional chains that might not have as many programs already in place.
Jeff suggested that any register donations be conducted around a holiday that is meaningful to veterans such as Memorial Day, July 4th etc.
Rudy has also been in contact with Coke as a result of the "Fox and Friends" bottle cap segment for boat sponsorship.
Jeff stated that Google has increased involvement in programs for veterans over the last several months, but with guarded optimism for sponsorship.
Lee brought up investigating the "Joining Forces " initiative.
David is working on fundraising toward sponsorship in Florida.
Finances
We continue to be open to any and all various paths of sponsorship as we push to raise the funding for the first boat. Once the first houseboat is funded it should be easier to secure sponsors for the remaining boats.
Richard will review our WNWV website donation page. Our 501c3 status should allow donors to receive a receipt with our tax ID number for their gift.
We need to capitalize on the name recognition and excitement we gained as a result of the Fox broadcast.
General Discussion
Kim suggested reusable grocery bags as a method of branding in local grocery chains.
We may be able to interest companies such as Lowe's, Home Depot, Cabella's, and/or Gander Mountain to participate in some way.
Discover will do a documentary about WNWV on their Military Channel as soon as we have our first boat in the water.
Rudy now has some contacts at CNN that he can interest in coverage of our first boat launch.
Cummins Marine Division will help us to maintain the engines of our vessels.
Richard suggested we increase the number of non-board member volunteers that could be retirees, military spouses, or students. We currently have interns from The Citadel and from the College of Charleston.
Kim will try to organize a group of military spouses and appoint a coordinator from the group to work on projects in the Charleston area. We need to constantly be aware of trying to increase our name recognition.
Richard has donated the use of an office, phone, and office equipment in his firm as Rudy sees necessary.
Jeff is expecting Google to donate the laptops in this quarter.
Carolyn will investigate and apply for a listing in the CFC Catalogue.
Rudy has a meeting with Bank of America in regard to a property donation for office space.
A Charleston Fundraising Party with tickets at $100 each will be organized for next winter.
Rudy will contact everyone with the date and time of the next meeting.
The meeting was adjourned at 10AM.
Respectfully submitted,
Carolyn Darrow