Most of the trash on this island has accumulated at the high tide line where it starts to break down in the elements.  Exposure to the sun and salt water causes the plastic and foam start breaking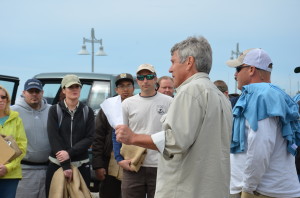 off into smaller pieces and arsenic and creosote leech from the treated wood. Once a tidal surge or coastal flood occurs, all of these chemicals and small pieces of edible plastics move into the seafood nurseries located around this island.  There are oyster beds, shrimp, flounder, crab, and many coastal fish species living in this area.  This uninhabited island also contains an abundance of wildlife including a large population of deer, and is used as a nesting area for many species of birds.
With all of the resources utilized below, we were only able to cleanup less than one mile of the island's coastline.  But for this stretch of coastline that had never been cleaned before, our volunteers made a big difference.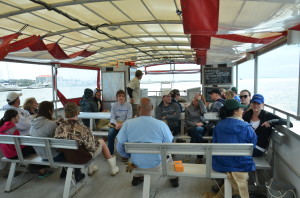 Resources for the cleanup:
121 Volunteers = 605 volunteer hours
7 Recreational Boats
2 Government Owned Boats
1 Commercial Transport Boat
Sponsors who made the cleanup possible: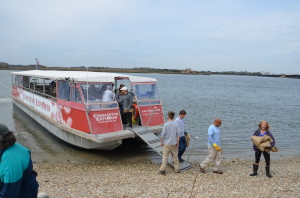 Adventure Harbor Tours
All Around Tires
Barefoot Wine
Charleston Resort Marina
Guy Harvey Ocean Foundation
Liquid Culture
Republic Services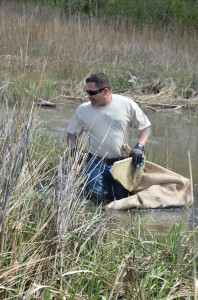 Participating companies:
Boeing
Cummins Inc.
Participating Government Agencies
U.S. Fish and Wildlife Service
SC DNR
Results of the cleanup:
Amount of trash and debris collected:
Volume: 34 cubic yards in the dumpster
12 tires equaling another 2 cubic yards taken by a tire retail store for disposal
Weight:  Dumpster – net weight 6,200 pounds
Tires – 440 pounds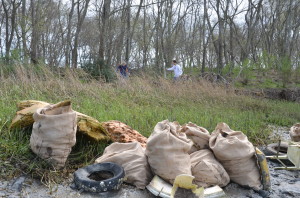 Note:  We left several piles of collected trash on the island.  Once we return to the island and remove those piles, we will update these totals.
Contents of trash collected:
NOTE: Some teams did a great job of recording what was taken off the island.  Some teams were a little challenged when it came to providing a detailed count.  I believe the count below is a fair summary of what we removed from the island on 3-15-2014.  Removing everything that did not belong there was our goal.  We had a well balanced mix of volunteers.  Some teams concentrated on the tedious job of picking up and counting the hundreds of small items like soda bottles and pieces of foam while others were removing large and heavy pieces of debris.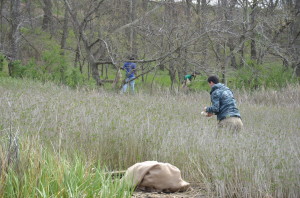 Trash and Debris Inventory:
7 pairs pants
2 shirts
21 shoes and flip flops
1 towel
10 rags and other pieces of cloth
2 pieces fishing line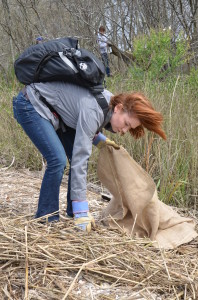 7 fishing bobbers
3 nets
12 rope
7 misc fishing related items
521 pieces of foam
265 glass beverage containers
24 misc glass items
18 light bulbs (most were unbroken)
72 metal beverage containers
2 sand dune fencing wire strands
37 paper and cardboard items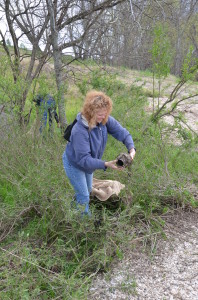 10 balloons
1,173 plastic bottles
143 detached bottle caps
289 food wrappers/containers
118 single use bags
52 straws
6 plastic utensils
1 plastic baby doll
22 cigarette lighters
3 plastic tarps/sheets
37 misc plastic items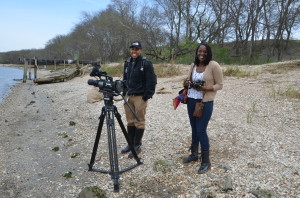 15 balls
100 feet of rubber hose
28 misc rubber items other than tires
531 wood items
1 bicycle
1 car muffler
1 fire extinguisher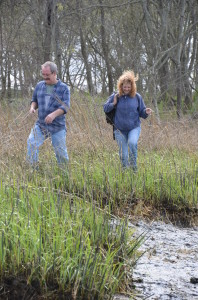 2 notes in a bottle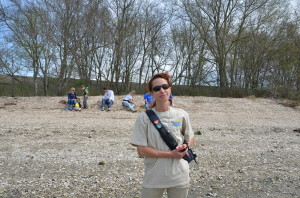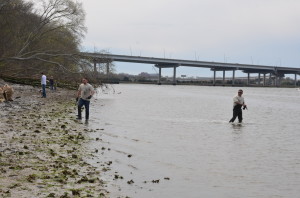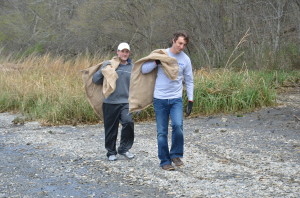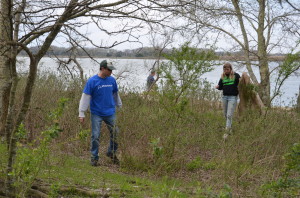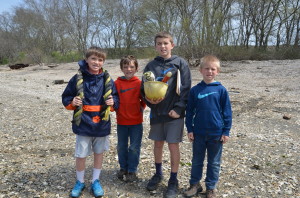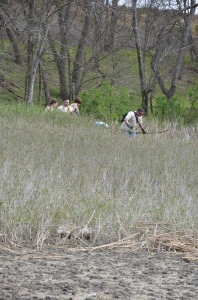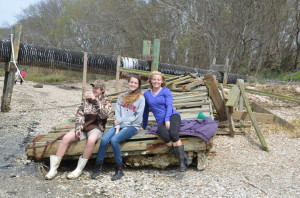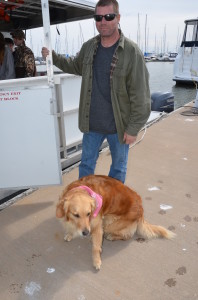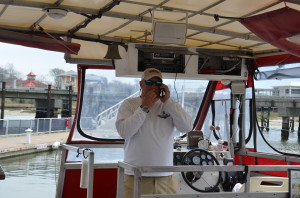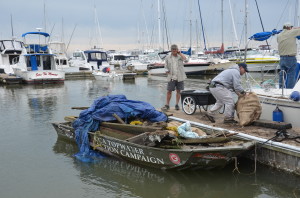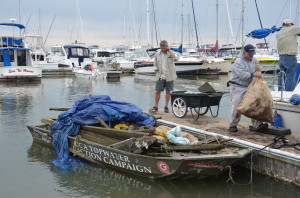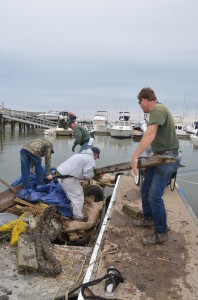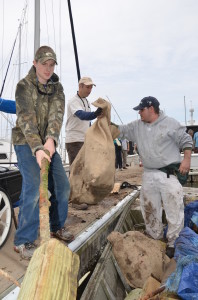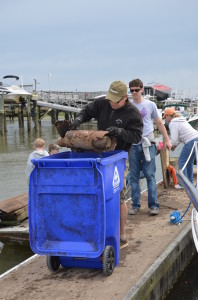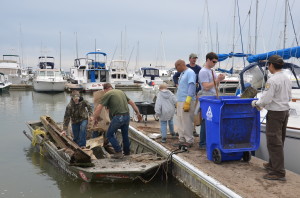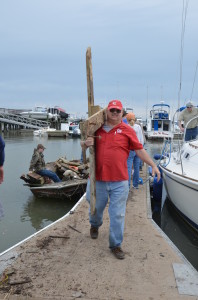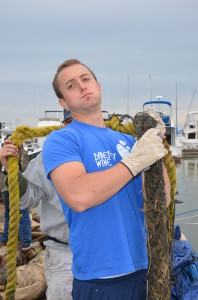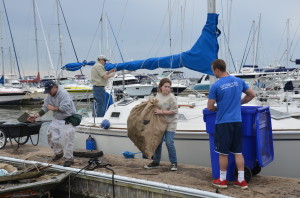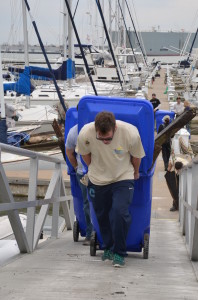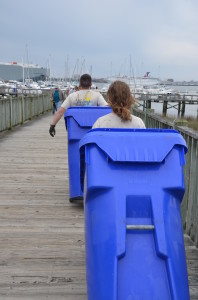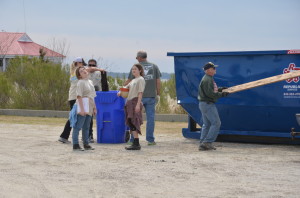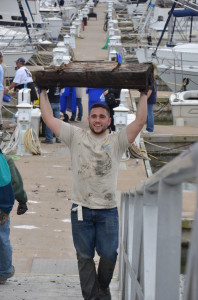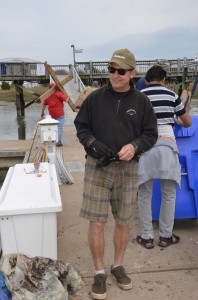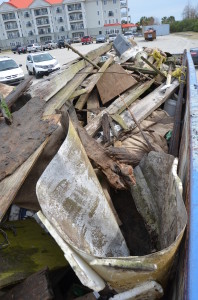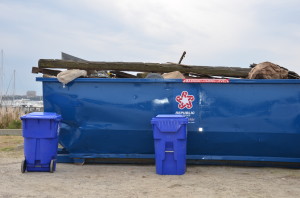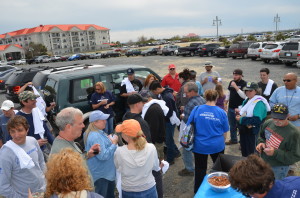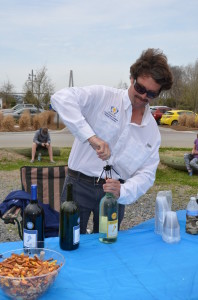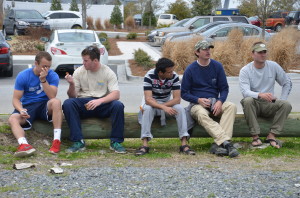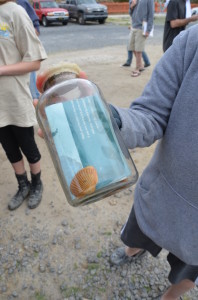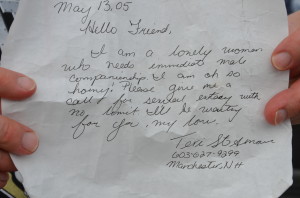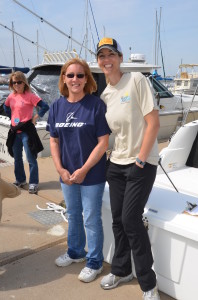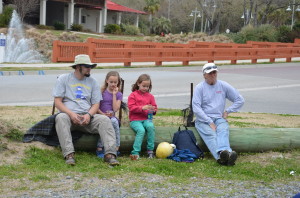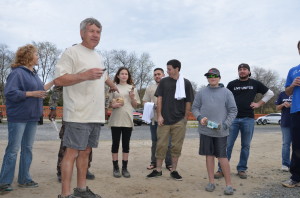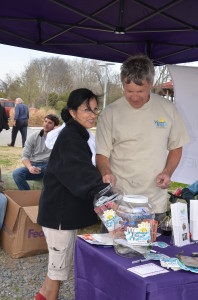 Charleston Post and Courier article:
http://www.postandcourier.com/article/20140315/PC16/140319500/drum-island-gets-needed-cleanup
Note:  This area had NEVER had a cleanup before.  We were only able to tackle a small portion of this island.
ABC News coverage:
http://www.abcnews4.com/story/24985651/drum-island-gets-first-ever-official-cleanup