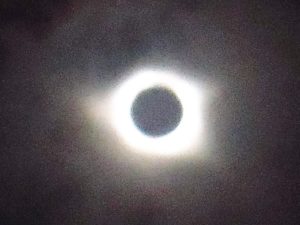 Cedar Island is an island that we have cleaned several times over the past couple of years.  It has beautiful beaches at the North end and is an uninhabited protected wildlife area.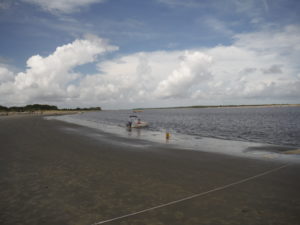 It was great to revisit this island and no longer see it littered with crab traps and debris.  Within the high tide line area there remains an assortment of plastic and metal beverage containers along with pieces of foam and other washed up debris items.
Due to only having 3 boats available and all three being filled to capacity with volunteers, only a small amount of debris was brought back.  But it did include 3 orphan crab traps and rope and foam.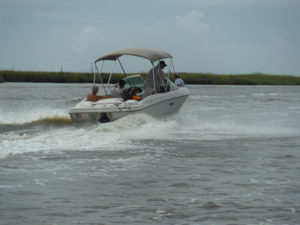 Steve and Jackie Brammer had bought a Sea Ray the day before and it was the boat's maiden voyage.  The Wounded Nature – Working Veterans' boat was manned and captained by an all female volunteer crew with Andrea Shanz manning the controls.