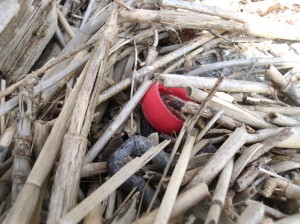 Our most popular gift plan, a gift annuity is an easy way to make a gift to Wounded Nature – Working Veterans and secure a consistent source of income for yourself or your loved ones.
Establishing a charitable gift annuity or other life-income gift allows you to make a meaningful gift to us while creating permanent income for yourself and/or a loved one.
Simply put, a charitable gift annuity is a contract between you and Wounded Nature – Working Veterans. Under the terms of a gift-annuity contract, you make a gift of cash or securities (minimum of U.S. $10,000) to Wounded Nature – Working Veterans in return for regular income that will never decrease in size or frequency, regardless of changes in the economy. The assets of Wounded Nature – Working Veterans will back your payments, and you will receive those payments for the rest of your life.
Gift annuities offer other benefits, too:
A U.S. federal income tax deduction is available for a portion of your gift.
Part of each payment is free from federal income tax for a designated period of time.
If you use appreciated securities to establish your annuity, you may defer capital-gains taxes that would be incurred currently if you sold your securities.
Assets used to establish an annuity are generally excluded from your estate.
Deferred Annuities
Some donors choose to delay the start of payments until a specific date, initially determined by the donor at the time the gift is made. In exchange for agreeing to defer your payments for a period of time, you will receive a higher interest rate, depending on your age and the length of the deferral period.
Also, some younger donors establish a deferred annuity before the age of 65. Please note that the minimum age for a deferred annuity is age 45.
To donate an asset that will be used as an annual annuity, to Wounded Nature – Working Veterans, you can email Rudy Socha at rudy@woundednature.org or call at: ph 440-452-1042.
The information on our Web site is not intended as financial or legal advice. Please consult your own qualified advisers as you consider philanthropic gifts.
Photo:  Unattached plastic bottle cap in high tide debris.  Taken by Rudy Socha.