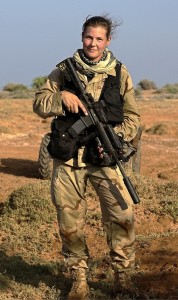 This is not our core mission but a vital component to carry out our missions. Wounded Nature will hire qualified unemployed veterans as funding becomes available.  We will utilize veterans with and without any service related medical problems and injuries.  Hired veterans who have service related medical problems will have already completed their rehabilitation treatments and are deemed by their medical team fit for work.
Wounded Nature will provide these veterans with a paycheck during the period they are with us.
Veterans will be hired ONCE WE RAISE ENOUGH FUNDING TO STAFF A FULL TIME YEAR ROUND CLEANUP BOAT.
The veterans will spend the first two days being trained about boat life, safety rules, and clean-up procedures. They will regain confidence as they participate in public relations and educational events as paid employees and members of the Wounded Nature staff.
Job Description for Veterans to Participate in Wounded Nature's Environmental Program
Basic skills and abilities needed to perform the job. Each candidate must be able to:
Lift 25 pounds
Move up and down steep and narrow steps as the vessel rocks and rolls
Be able to live aboard a moving vessel without suffering from motion sickness
Able to answer emails and post blogs describing daily Wounded Nature experiences
Be able to live in a coed housing environment
Ability to spend the day walking in loose sand, being exposed to direct and reflective sunlight, and working in a hot climate.
Duties and responsibilities of the job.
This job requires flexibility because this is a position where every employee will gain experience in a multitude of disciplines. These range from doing manual labor tasks such as beach clean ups, painting, repair and preventive maintenance, and onboard ship cleaning to community relations, and hosting parties.
All employees are expected to be ready for anything and to handle all requests reasonably.
Rewards of the job
Each veteran will perform a number of tasks exposing them to a number of disciplines. These disciplines include manual labor, environmental remediation, wildlife rescue, maintenance, ship and boat handling, public relations, community relations, social media marketing, event planning and hosting, cooking, marine research, etc.
Our program allows veterans to earn a paycheck while performing a wide variety of tasks over a short period of time. This will help our veterans focus their job hunting or attend college and choose an area of study in a discipline with which they have found an interest or comfort zone.
Work Schedule
Employees will work for 20 days each month and be off for 10. Most months, we will book the work time back to back allowing for 40 days on and 20 continuous days off.
A SPECIAL NOTE TO VETERANS
Wounded Nature – Working Veterans does NOT provide services to any veterans other than those we hire as employees.  There are many other veteran related non-profits who can and will assist any veteran needing help.  Our veteran mission focus is to portray veterans in a positive light and convince employers and the public that they should hire veterans.
Photo:  Stacy Pearsall who was medically discharged from the Air Force due to combat injuries sustained as a combat photographer.  Photo courtesy of Charleston Center for Photography www.ccforp.org