SPONSOR TRIVIA
DICK'S Sporting Goods
1. As of 1/28/17 how many Dick's stores were operating across the US?
a.450
b.1250
c. 675
d. 827
2. Where is their corporate headquarters?​
a. Plains, NY
b. Pittsburgh, PA
c. Deerfield, IL
d. Birmingham, AL
3.How many name brands do they carry?
a. 235
b. 378
c. 287
d. 152
Which 3 states do not have any Dick's stores?
a. Vermont, Maine, New Hampshire
b. Nebraska, South Dakota, North Dakota
c. Alaska, Hawaii, Montana
d. Vermont, North Dakota, Iowa
Party City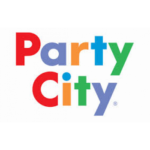 1. Which holiday represents 25% of Party City's annual revenues?
a. Halloween
b. Christmas
c. Valentine's Day
d. New Year's Eve
2. What are the benefits to buying party supplies at Party City vs a big box retailer such as Wal – Mart?
a. Larger selection
b. Better prices  (on most products)
c. Unique licensed products
d. All of the above
3. Party City manufactures the majority of the products they sell.  They also sell these same products to how many other retailers around the world?
a. 14,000
b. 40,000
c. 75,000
d. 85,000
4. How many Party City retail stores are in the United States?
a. 250
b. 400
c. 500
d. 900
SpringHill Suites by Marriott, Mount Pleasant, SC

245 Magrath Darby Blvd, Mt Pleasant, SC 29464
1. What percentage of hotel guests take a towel with them at checkout?
a. 20%
b. 30%
c. 50%
d. 60%
And towels are not the only items taken.   You name it and at some point a guest has taken it.  Kleptos beware… some hotel chains are installing chips to track their towels and other room items.  Don't be surprised one day when the Towel Police knocks on your front door.  Some hotel chains will charge a guest's credit card t0 cover the cost of replacing the items taken from a room.
2. How long does a SpringHill Suites bed sheet last before it needs to be discarded?
a. Two months of constant use and washing
b. Three to six months of constant use and washing
c. One year of constant use and washing
d. Two years of constant use and washing
Marriott has a Linen and Terry Reuse Program where through guest surveys and customer forums, many guests requested the option to reuse their towels and sheets during their stays.  This allows hotels to reduce water and energy consumption and costs associated with laundry which ultimately creates a positive impact to our environment.
3. What percentage of Springhill Suites guests leave a tip for the housekeepers taking care of their room?
a. 20%
b. 30%
c. 40%
d. 50%
In 2014, Marriott partnered with Maria Shriver and A Woman's Nation with "The Envelope Please" campaign.  Together, they are driving awareness and appreciation to hotel housekeepers for their hard work and service; a commitment to the associates that resonates in Marriott's Core Values.
4.  What item(s) do guests most often leave behind that they want the hotel to mail to them?
a. Personal pillow
b. Eyeglasses
c. Chargers
d. Shoes left under the edge of the bed
Liquid Culture
1. What is the most popular non-alcoholic beverage (other than water) sold and distributed by Liquid Culture?
a. Hot and Spicy Lemonade
b. Carolina Pea Tea
c. Arizona Green Tea
d. Southern Smoke Energy Drink
2. What is the most popular alcoholic beverage?
a. MD Shoot the Moon Wine
b. Splash Salt Tequila
c. Fly in My Glass Beer
d. Flea Dog Vodka
3. Beverage delivery trucks are the backbone of any beverage distribution business.   What is the average mileage odometer reading for the Liquid Culture delivery truck fleet?
a. 64,000
b. 110,000
c. 175,000
d. 285,000
4. In what year was Liquid Culture founded?
a. 1967
b. 1993
c.  2001
d.  2010
Yamaha Motor Corporation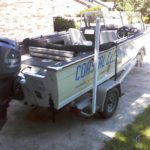 1. What is the highest horsepower outboard motor sold by Yamaha?
a. 115 HP
b. 250 HP
c. 350 HP
d. 500 HP
2. What does the "SHO" in Yamaha Outboards VMAX SHO series stand for?
a. Showtime
b. Slow Hostile Owner
c. Super Hot Outboard
d. Super High Output
3. What year were Yamaha Outboards introduced into the United States?
a. 1894
b. 1953
c. 1984
d. 2002
4. How many two stroke engines does Yamaha offer in their US model lineup?
a. 0     Yamaha is a 100% four stroke company in the US.
b. 2
c. 4
d. 6
Locklear's Beach City Grill
1. Who owns the building that Locklear's restaurant resides in?
a. Bill Murray
b. Charleston County Parks
c. Donald Trump
d. Tim Goodwin – Folly Beach's Mayor
2. As an oceanfront seafood restaurant, what do customers order most often?
a. South Carolina Oysters
b. Burgers  (Daytime menu includes crab burgers, shrimp burgers, in addition to hamburgers)
c. South Carolina Shrimp
d. Salads
3. What is the most popular mixed drink sold at Locklear's?
a. Folly Bare Bottom
b. Mama's Lemonade (Fresh squeezed lemonade with blueberry vodka)
c. Sex on the Pier
d. The Beach Puppy
4. What makes buying drinks at Locklear's a unique experience different from other establishments in Folly Beach?
a. Drinks can be carried out on the pier for a sunset toast
b. Bar staff wear life guard bathing suits
c. All drinks are served in 15 ounce cups
d. Every 8th drink is free
Lowe's
1. How many retail stores does Lowe's have in the United States?
a. 990
b. 1,845
c. 2,675
d. 4,100
2. How many customers does Lowe's serve every week?
a. 4 million
b. 12 million
c. 16 million
d. 22 million
3. How many different items does each Lowe's retail store carry in stock?
a. 36,000
b. 63,000
c. 84,000
d. 115,000
4. How many different items can be purchased through Lowes.com?
a. 115,000
b. 220,000
c. 350,000
d. More than 500,000
5. In NASCAR, what is the number for the Lowe's car driven by 6 time series champion Jimmy Johnson?
a. 11
b. 14
c. 48
d. 69
Barefoot Wine
1. Inside Barefoot Wine, one employee is referred to as "Pinky Toe".  What position does he/she hold?
a. Chief Grape Juicer
b. Activities Director
c. Winemaker – Jennifer Wall aka "Pinky Toe" is Barefoot's Winemanker
d. Marketing Director
2. How many different flavors of wine carry the Barefoot label?
a. 7
b. 14
c. 25
d. 33
3. The Barefoot brand was founded in what year?
a. 1965
b. 1975
c. 1985
d. 1995
4. Barefoot Wine Cellars was founded in a ?
a. Basement
b. Bar
c. Church
d. Garage – an easy one given that Barefoot is a California company.  
FedEx
1. FedEx Express ships packages and envelopes to how many countries?
a. 85
b. 100
c. 122
d. 220
2. How many aircraft does FedEx use to move express shipments around the world?
a. 123
b. 345
c. 652
d. 728
3. How many trucks and motorized vehicles are in the FedEx fleet to assist in getting shipments to their final destination?
a. 6,200
b. 41,000
c. 64,000
d. 100,000 +
FedEx Express – 49,000 vehicles,  FedEx Ground  – 45,000 vehicles, FedEx Freight – 20,000 vehicles.
4. On an average business day how many shipments does FedEx process and move?
a. 2.1 million
b. 6.3 million
c. 10.5 million
d. 12.8 million
Boeing
Boeing's corporate and employee financial donations has enabled Wounded Nature – Working Veterans to increase our effectiveness in returning coastal areas to their original pristine condition.  We are proud to have Boeing as a corporate sponsor.
1. Boeing's 787 9 and 10 series aircraft has a maximum takeoff weight (includes passengers, fuel, cargo and the airplane itself)of approximately:
a. 250,000 pounds
b. 350,000 pounds
c. 450,000 pounds
d. 550,000 pounds
2. How many Boeing commercial jetliners are currently in service  transporting passengers around the world?
a. 5,000
b. 10,000
c. 15,000
d. 25,000
3. What percentage of the world's air freight is moved using Boeing aircraft?
a. 35 percent
b. 55 percent
c. 75 percent
d. 90 percent
4. Boeing 787 Dreamliners reduce fuel usage for the planes they replace by:
a. 3-5 percent
b. 8-10 percent
c. 12-16 percent
d. 20-25 percent
Carnival Corporation.  Ship launched ecotourism results in marine life being protected and the surrounding coastal areas being kept clean. Carnival Corporation plays a large role in marine environmental conservation.  We are proud to have Carnival as a corporate sponsor.
1. Carnival Corporation owns and operates how many cruise line companies?
a. 3
b. 5
c. 10
d. 23
Carnival's portfolio of leading cruise brands includes Carnival Cruise Line, Holland America Line, Princess Cruises, Seabourn, and Fathom in North America; P&O Cruises and Cunard in the United Kingdom; AIDA Cruises in Germany; Costa Cruises in Southern Europe; and P&O Cruises in Australia.
2. On any given day how many people does Carnival Corporation have aboard their ships?
a. 44,000
b. 92,000
c. 156,000
d. 277,000
With approximately 200,000 guests and 77,000 shipboard employees, there are more than 277,000 people sailing aboard the Carnival fleet at any given time.
3. In the past 8 years Carnival has been able to reduce fuel usage by?
a. 4 percent
b. 12 percent
c. 17 percent
d. 24 percent
Carnival Corporation has improved overall fleet fuel efficiency by 24 percent compared to 2007, while saving more than one billion gallons of fuel, reducing fleet carbon emissions by 12 billion kilograms and saving $2.5 billion in fuel costs.
To learn more about Carnival Corporation, go to: ww.carnivalcorporation.com
To learn more about Carnival Cruise lines including booking a cruise, go to:  http://www.carnival.com/