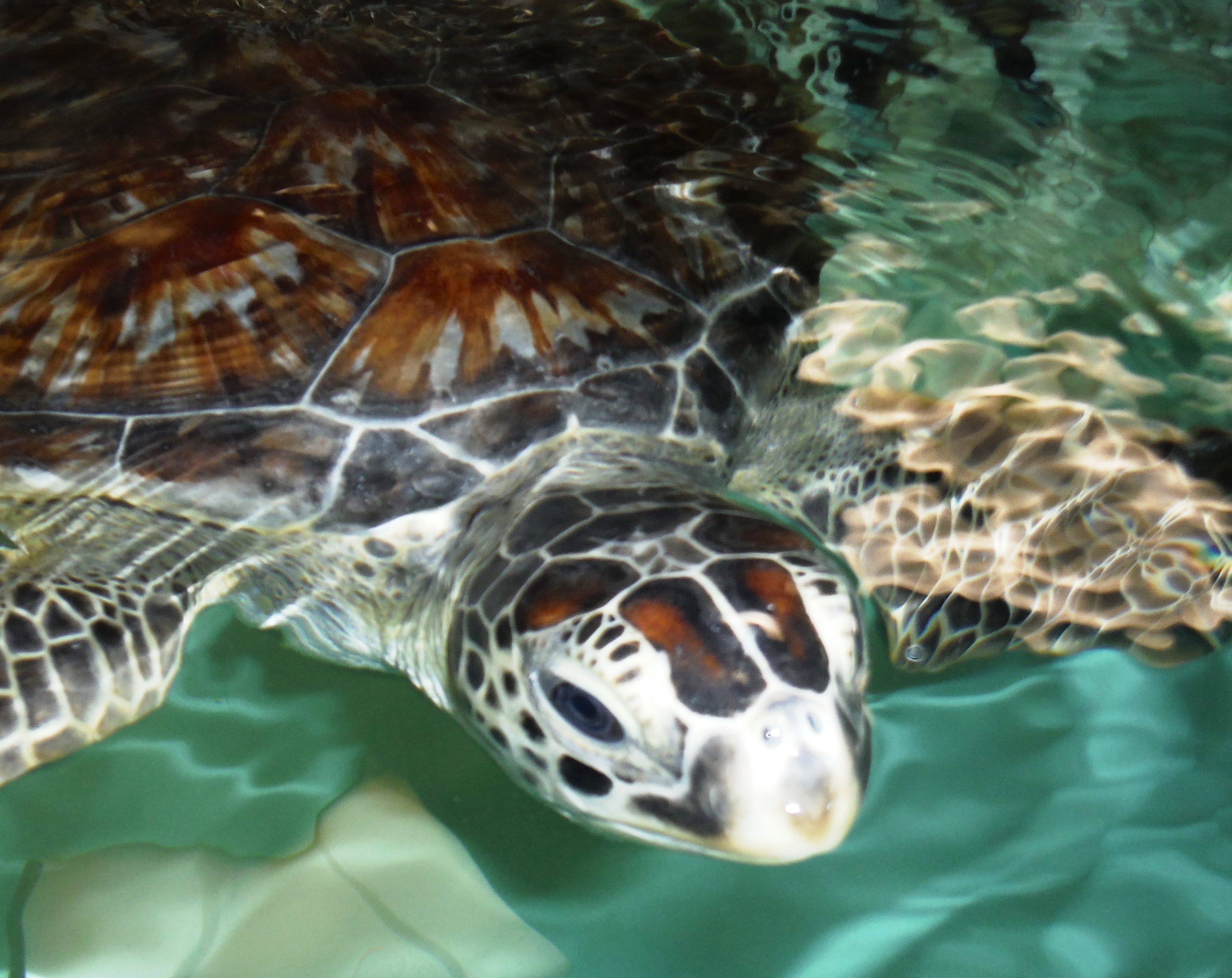 Every year there is an increase in the number of deaths of coastal wildlife animals due to trash and debris. Furthermore, a staggering 96% of U.S. coastlines have no allocated budget for cleanups. Wounded Nature – Working Veterans has been working diligently to help save our coastal wildlife and their habitats.
With an approximate 10% population decline each year, with a larger decline in isolated areas, the mission of Wounded Nature – Working Veterans is so vitally important to fill this important gap. Without the help of donations, we are unable to do what we do.
DONATE TO OUR CURRENT CROWDFUNDING CAMPAIGN TODAY!
_______________________________________________________________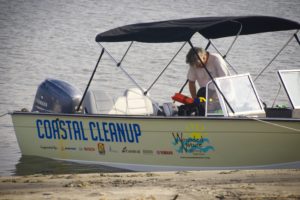 More than 97% of all marine related environmental dollars is spent on advocacy, research, and education. Many marine conservation organizations stage an annual cleanup on a public beach just for show.Wounded Nature – Working Veterans already knows that trash and debris is bad for wildlife. We also realize that passing a new law or educating the public about the problem will not remove the debris that is killing wildlife.We work year round removing debris from hard to access coastal areas and returning these rural coastal areas to their original pristine condition. Here is the difference between where annual cleanups are staged and where we work:
"Public beach cleanups support the travel and tourism industry.
Our coastal cleanups benefit wildlife."
A Tourist Beach:
– Is fairly clean
– Lacks wildlife
– Is where people want to hang out
– Has cleanup funding
– Easy to access
Areas Where We Clean:
– Contains a lot of storm debris and trash
– Lacks people
– Is where wildlife wants to live
– Has no cleanup funding
– Hard to access (requires a watercraft)
_______________________________________________________________
Show the World You Made a Real Difference
Now you can show the world you helped clear our nation's coastlines of debris and trash. All levels of support are very important to us. A donor helps us fund placing a cleanup volunteer by boat on a rural coastline. What we do and where we go requires boats, equipment and a lot of people willing to get dirty and work hard under adverse conditions.
Show people your commitment to helping improve the quantity and quality of the health of America's seafood industry. The general public knows that trash and debris is bad for wildlife but do not understand why. Trash, especially plastics clogs an animal's intestinal track and within a week they have died an extremely slow and painful death. With debris such as old treated wood, arsenic and creosote slowly leeches out and poisons an area. This results in significantly reduced populations of shellfish, shrimp and young fish inhabiting areas adjacent to heavy coast trash and debris areas.
Click here to see all our new decals
Ocean Litter Kills Wildlife.
Everyone knows that litter looks bad and has a negative impact on wildlife. What most people do not know or understand is how litter kills wildlife.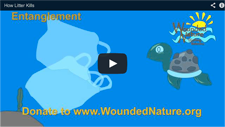 The How Litter Kills animation and all the artwork were created by Chris and Matthew Blurton. Red Bird Creative is proud to be associated with Wounded Wildlife as marine pollution is a world wide issue. www.redbirdcreative.com.au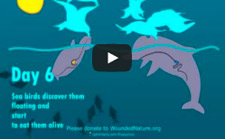 The How Plastic Caps Kill animation, artwork and editing was done by Tammy Sarbazzadeh. Tammy loves the ocean and all of the marine creatures it contains.
She hopes her video will help reduce unnecessary animal deaths. http://tahminehs.com
Who We Are?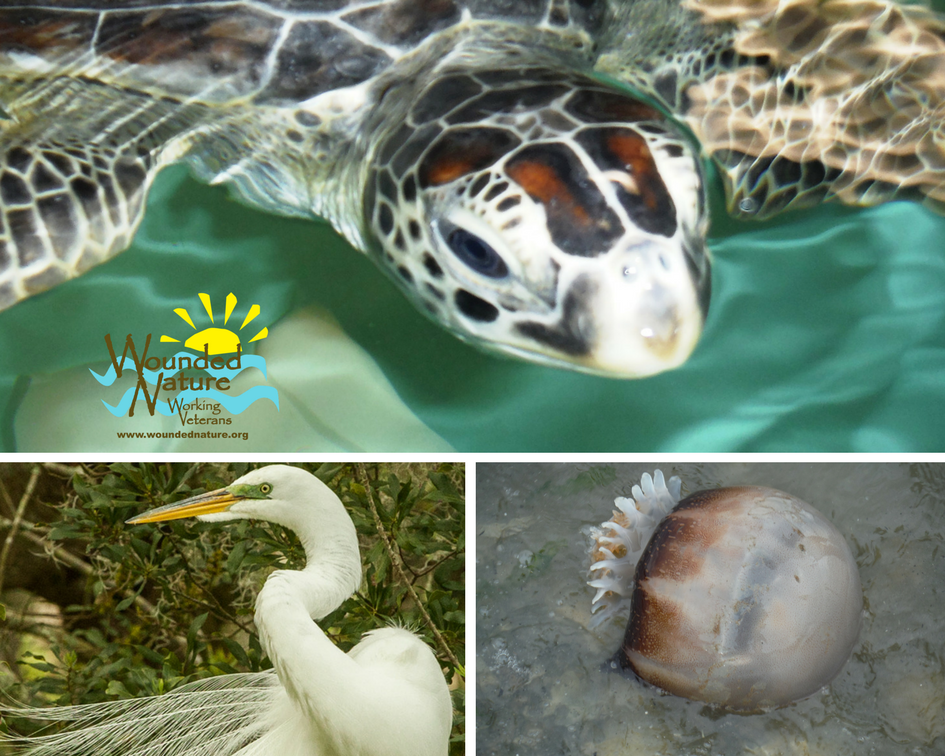 The genesis of our missions came prior to the gulf oil spill. The number of rescued birds, sea turtles, and sea mammals that had ingested plastic items had increased dramatically. America's coastal seafood stocks have been steadily declining. We investigated why it was occurring and how to fix it. We quickly discovered that many of America's most critical coastal wildlife habitats are collection points for trash and storm debris. Worse yet, most of these areas have NEVER been cleaned up.
We organize cleanups to address the many wildlife critical coastal areas that have never been cleaned. For us, there is no need to further study the problem, we are focused on remedial action and removing tons of trash and debris from our coastal areas.
The coastlines we clean have no facilities, contain a lot of heavy debris and trash that is hard to transport back for disposal, and expensive to conduct since watercraft, equipment, and dumpsters are required.
Why We Are Here?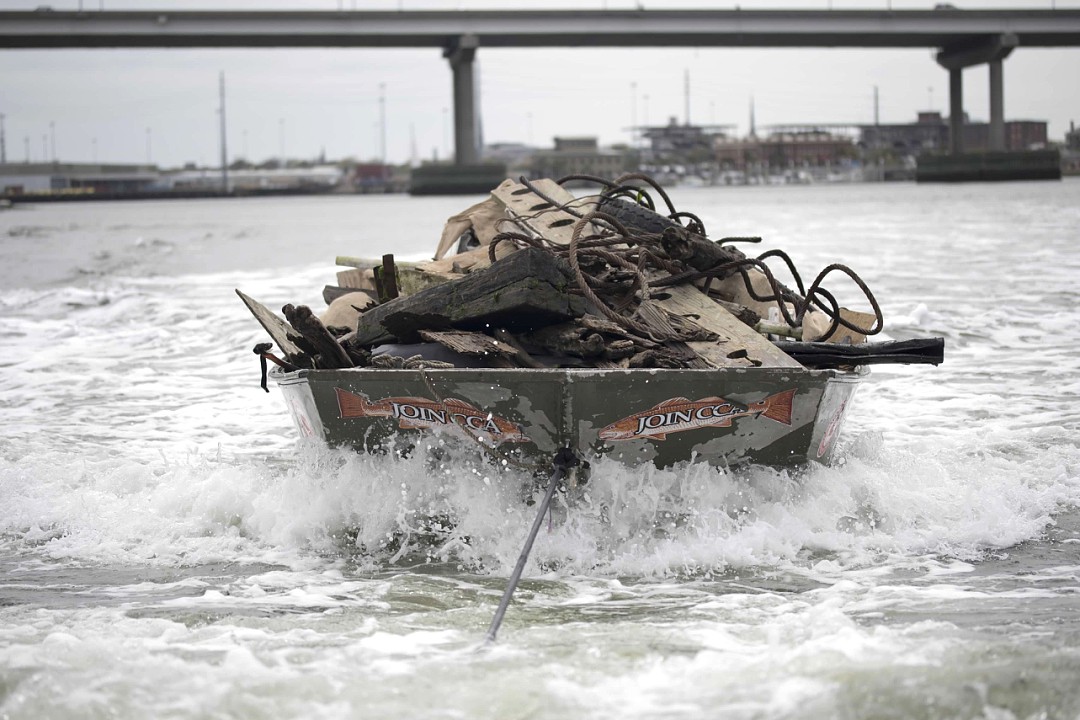 Because no one else does what we do. A staggering 96% of U.S. coastlines have no allocated budget for cleanups. This is why Wounded Nature – Working Veterans is so vitally important to fill this important gap.
Most tourist beaches and rivers adjacent to major cities are staging annual clean-ups through the use of volunteers and efforts organized by various non-profit groups. However, the areas most important to wildlife: the isolated beaches, bays, high tide debris line, and estuaries are not being cleaned up.
What Else Can We Do?
Once we have our own boats and full time crew, we will be able to make a very positive impact on America's coastal life.
To meet this need and acquire the boats, Wounded Nature – Working Veterans has announced the launch of their 2017 summer crowd funding campaign. Your donation goes directly into the operations of Wounded Nature – Working Veterans. While Wounded Nature – Working Veterans has identified many wildlife critical areas that are in dire need of clean-up in the upcoming 2017 months, without your support we will be unable to accomplish these endeavors.
Learn More About Our End Of The Year 2017 Crowd-Funding Campaign
Want To Help?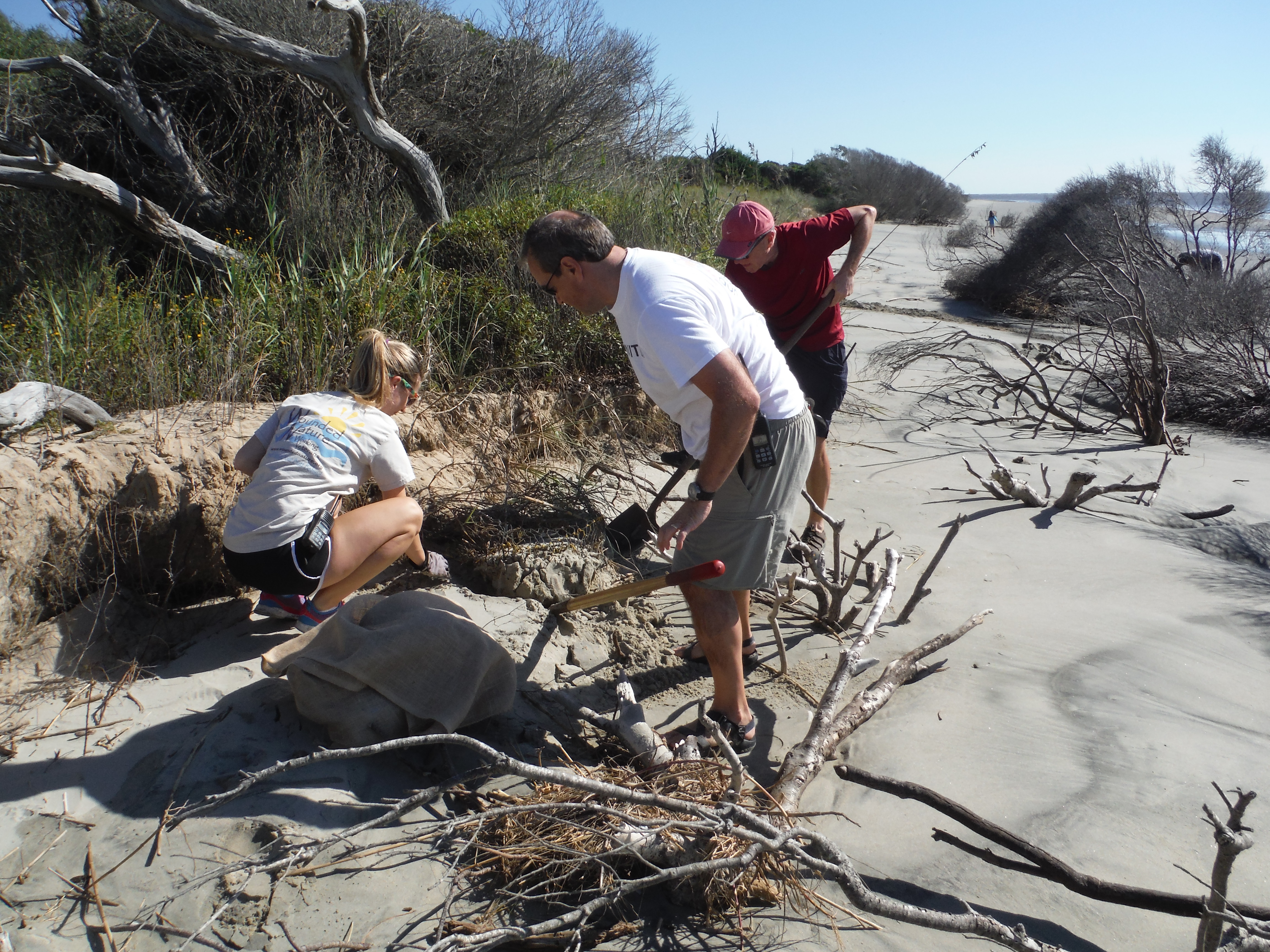 There are countless ways you can help us. As with all non-profits, generating cash flow is always the most important task. You can make a donation, become a member or encourage others to do so. A small donation helps us transport a volunteer to a cleanup site and a large donation could become a game changer for us.
Generating publicity results in educating the public and you can easily make a contribution to this aspect of our mission. You can become a Facebook, Twitter, and all around social marketing activist for us.
Where Are We And What Are We Doing?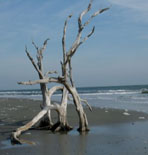 Stay up to date with Wounded Nature – Working Veterans. Our schedule is posted on our site and updated on a regular basis. We encourage you to come and meet us, if our paths cross or you happen to be taking a vacation in a nearby area. Be sure to also follow us on our social media pages as well.
Donate to Wounded Nature – Working Veterans
The purpose of Wounded Nature's beach clean up is:
Stopping this toxic buildup
Educating the public
Saving wildlife in the process
Please make a donation to Wounded Nature – Working Veterans, we cannot do this without your support!